CINEGETICA´s brand new webpage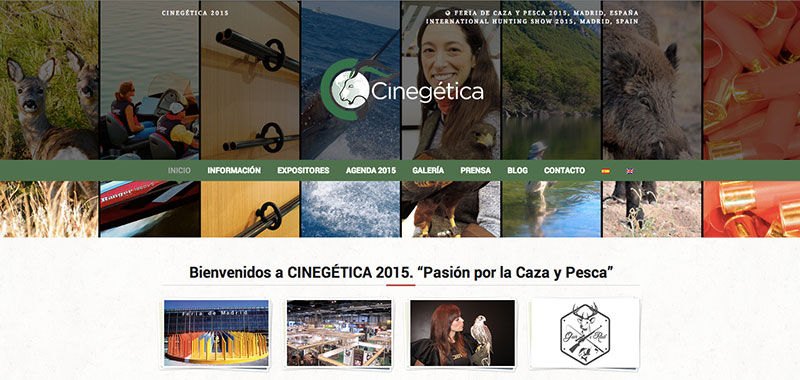 We are proud to offer you our new web page: http://www.cinegetica.es
It's designed to help all exhibitors and visitors connect and get information about the news of the show from anywhere in the world. This new site is adapted to be accessible through the new mobile platforms (Smartphone y tablets) thanks to its responsive design, and it's available in English and Spanish.
News sections and services
The  Information section holds all the basic info, which is needed to visit this year's edition of CINEGETICA, from the floor plan, access to pavilion 12, dates, schedule, and ticket prices.
In the Exhibitors section, all the professionals which are interested in attending and exhibiting, can read and download all the necessary documents to book a booth and any extra service they could need. Also on this section you can find the latest listing of exhibitors of Cinegetica 2015.
The Blog area will post all of the news of the show, and also from the hunting and fishing world. Right along we have a Newsletter section to inform the visitors and exhibitors about events and programs for within the show which are published on the news media.
Our end section will be the GALLERY, in which you will be able to view pictures and videos of the previous shows of Cinegetica, along with the dinners and trophy exhibitions displays.
We hope that this new tool becomes the main communication channel between the visitors and exhibitors with the show organizing committee. We keep working to offer new events and attractions to make Cinegetica a great experience!