SCI Events at Cinegetica 2016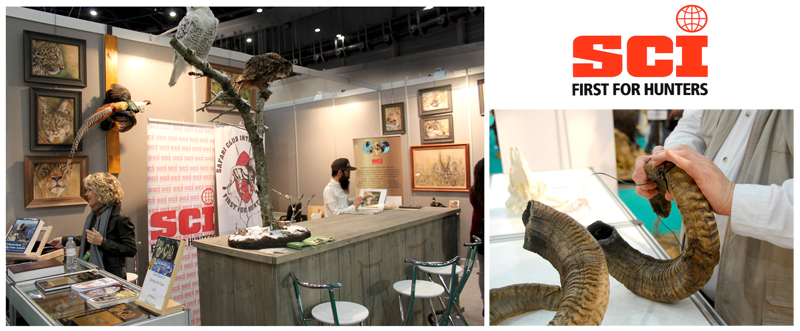 Safari Club International, the world's largest hunting and conservation club, will be again the main partner of Spain´s Hunting CINEGETICA convention.
This year, there will be two measuring courses: an SCI Official Measurer held the 19th of March from 10-16hrs, and on Sunday 20th of March from 10-14hrs., a Master Measurer Course, where attendees can get the title of advanced measurers, which enables them to measure and certify the top ten trophies of each species. To participate in this advanced course you need to have the title of official measurer.
Furthermore, the meeting of the European SCI Chapters will take place on Saturday 19th from 13-16hrs.. Several of the main  SCI officers will be attending the meeting, such as SCI President Mr. Larry Higgins, IADC Chairman Craig Kauffman and Regional Rep. Mr. Jose Maria Losa Reverté.
The culmination of the show will be the SCI – Cinegetica Gala Dinner held on Saturday 19th at 21h. in the Hotel Melia Castilla.
To participate in these events, please contact us at trofeos@cinegetica.es